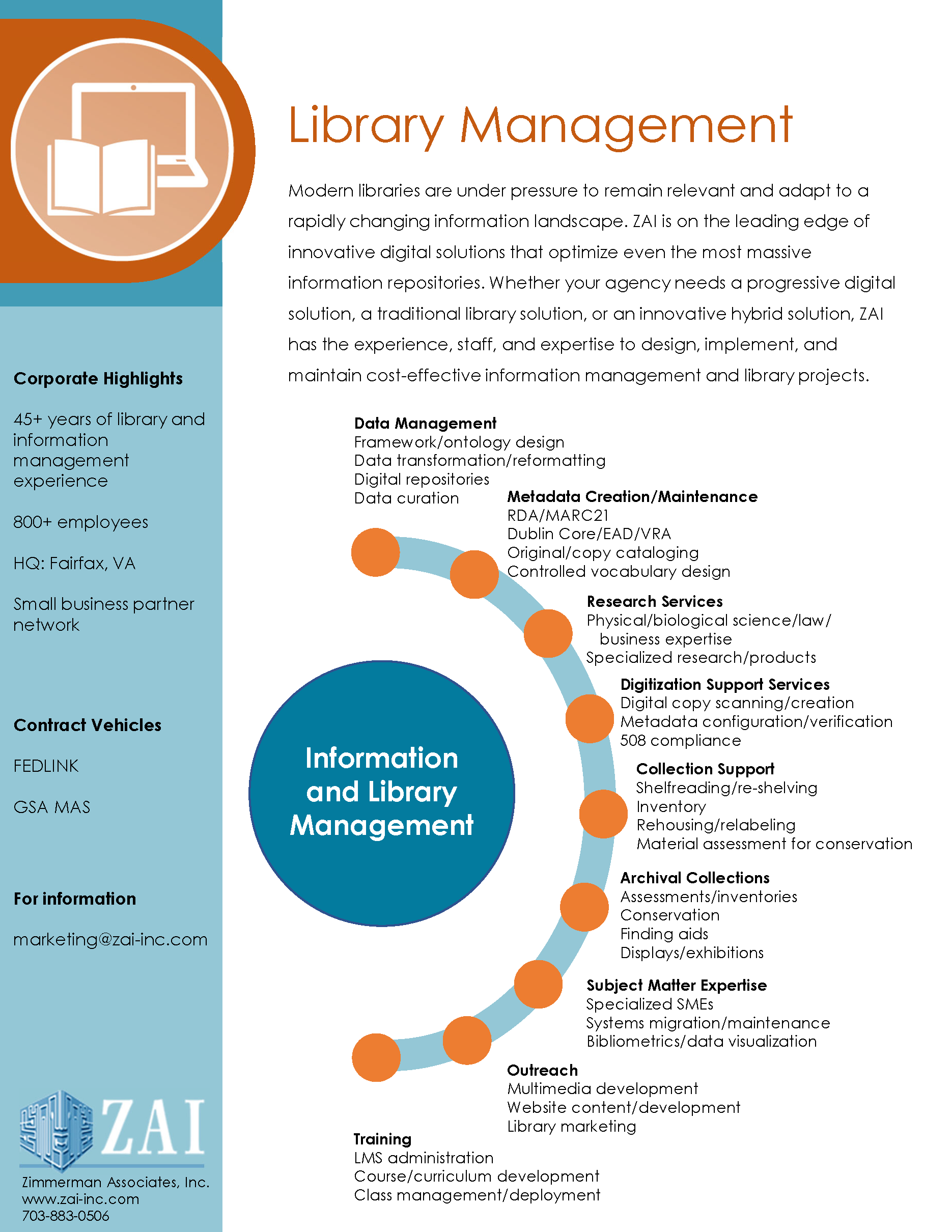 Modern libraries are under pressure to remain relevant in the face of search engines and crowd sourced research. What's often overlooked, given the over-reliance on web-based resources, is that managing paper-based and digitized library collections is critical to preserving institutional knowledge and intellectual property. Whether physical or digital, Government agency library collections fill an important need for patron services and outreach.
We offer a comprehensive suite of library services including cataloging, reference, acquisitions, collection maintenance, and website development. We'll operate and maintain Integrated Library Systems or develop digital libraries based on your agency's individual needs.
Our long history of library management allows us to advise clients when to introduce new technologies and how to determine when they aren't mission-critical. Our customers trust us to make the best recommendations for their collection management needs.
A great deal of time and effort goes into managing a library. We are proud of our work with the NASA Goddard and NIH libraries, which serve as a model for how we design and manage research information resources.
Our involvement in projects for the Library of Congress, FEMA Engineering Library, and the World Bank / International Monetary Fund Library, underscore our expertise in a wide range of library services.
Our expertise includes:
Delivering cross-generational digital and traditional library services
Developing and maintaining a variety of library systems, including digital libraries, ILS, and web-centric repositories
Maintaining vast collections while enabling device-neutral digital dissemination
Preserving digital and physical archival collections